Gym Ratís Notebook #21 Ė Paging Ryan Odom, Paging Coach Ryan Odom
by Elijah Kyle, 6/28/04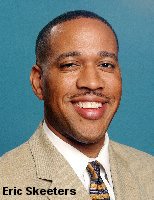 With the recent news, according to the Roanoke Timesí Doug Doughty, that assistant coach Eric Skeeters had resigned to take an assistant coach position at Towson under new coach Pat Kennedy, it left Ryan Odom as the sole remaining assistant under head coach Seth Greenberg who hadnít left or almost left to pursue other opportunities.
When the announcement came down earlier that Brad Greenberg was departing Blacksburg to be closer to his family in Florida, then followed by the news that he would remain a part of his brotherís staff, that could be chalked up to family issues. And brother Brad gets a pass on leaving the staff, since it is well documented that he has been an NBA guy and that could still be a direction that he turns to in the future.
But, Eric Skeeters leaving after only one year? To be an assistant coach, albeit it the number one assistant, at Towson? Last time I checked, Towson was not anywhere close to being in a conference like the ACC. In fact, Towson has been recently seen coming into the Cassell and being drubbed by the Hokies. Sure, Pat Kennedy was a well known coach at one time who headed up a Florida State program, but where has he been recently? Donít tell me he has been in a witness location program somewhere, please donít tell me that. Nope, Pat has been rustling cattle or something out in Montana. Bet that slipped past many of you. Montana is a rugged, beautiful part of the country, and everyone owes it to themselves to at least visit there once in their life, but a mecca of college basketball it is not.
On the surface, the decision of Skeeters seems a rather odd and curious one. Yes, he is a Baltimore guy, and that is his home turf. But, the Colonial conference ainít even remotely close to the ACC, and in a business where you find young assistants constantly looking to move up the ladder and position themselves for better opportunities in more prestigious conferences, Skeeters leaving the Virginia Tech program after a single year to take a position at Towson just doesnít seem to make a whole lot of sense. Maybe there are incriminating pictures of Skeeters in compromising positions and this is Godfather Greenberg shipping Skeeters to his form of Siberia. After all, it is slightly colder in the Baltimore area than Blacksburg.
At least Skeeters wonít be deep-sixed and found at the bottom of some ravine in Ellett Valley, although the same canít necessarily be said for Skeeterís career after this change of address. This isnít even close to being a lateral move, but rather a clear step down for Skeeters. The best he can hope for is to be a part of the turnaround with Kennedy at Towson, getting to make that upward mobility that all young assistants strive for. Of course, there is great work to be done at Towson. Not only is the Colonial a mid-major conference, but Towson isnít even excelling in that conference, but languishing at the bottom.
Perhaps Skeeters can use his local connections to increase the talent pool for Kennedy and the program can start making some inroads on UNC-Wilmington, Old Dominion, George Mason and VCU in that conference. Perhaps Skeeters can be a part of a first division program in the Colonial, establishing some cachet that will make him more attractive to an Atlantic-10 conference. Maybe, just maybe, if Towson is able to reverse the losing trend that has engulfed the school for the recent past, Skeeters can be a ďhotĒ assistant on the rise and programs from larger conferences such as Conference-USA will consider him in the future. If everything plays out perfectly, and somehow that doesnít seem to happen as often as we would all like, the big conferences just might come calling, such as the Big East or maybe even the ACC down the road, if everything goes really, really well.
Getting to a power conference is usually most every assistantís goal, and Skeeters surely desires that. Perhaps this Towson job will help him realize that goal of getting to the high profile conferences, thus getting maximum exposure. But didnít Eric Skeeters just have that? Yes, I believe that he did, so this decision only seems to raise questions, and something seems slightly askew here, or maybe not. Maybe the overwhelming desire to coach in his home area was too great a temptation. Being the number one assistant might be the ego boost that Skeeters needs at this point in his career. Or, it could be something else that we donít know about, and might never know. It could be that it is a money issue and Skeeters will be making more there than he was making at Virginia Tech. That wouldnít seem totally preposterous, but it might answer some questions while raising others in Blacksburg, if so. Such as, how would Towson be able to more adequately compensate an assistant coach than an ACC school?
In any event, Skeeters moving on doesnít seem to be a logical move, and just begs you to consider that there could be more to this than meets the eye. Eric Skeeters could have been part of the success at Virginia Tech, and last yearís season was a fine start. Being a part of a programís success after being a conference doormat in the Big East for several years would sure look good on a resume, especially if you are a young assistant looking to get that first head coaching job. Eric Skeeters seemed poised at Virginia Tech to make the kind of impression necessary to position himself for that opportunity, or to get an even higher profile assistant position, just by continuing and building on what the entire staff started last season.
It also begs the question: has anyone seen VT assistant coach Ryan Odom around town lately? Does anyone know where Ryan Odom can be located?
Recruiting Ready To Kick Off
Seth Greenberg is looking to complete his staff after the loss of Skeeters, and hoping to do that as soon as possible with the critical recruiting month of July upon us. In college basketball that means three things: recruiting, recruiting and recruiting. This is that oh-so-critical time when coaches scour the country and find future Hokies, so getting that final assistant in place before travel plans are made is vitally important. July is the month when all possible targets are evaluated, discarded and some semblance of order and priority is attached. It also is a month when potential prospects emerge at the various summer events and force their way onto your recruiting list. The names are many right now, but after July that list will likely take a much slimmer appearance.
At this time, it appears that Virginia Tech could have as many as four available scholarships to use next season. That could, and very well might, change soon as recruiting for the 2004-05 season is not completed. According to Doug Doughty, Virginia Tech will have an official visit soon from a prospect from Holland, presumably a front court prospect. And furthermore, if rumors emanating from Blacksburg are true, this prospect is in the 6-10 range, and that has to come as very welcome news to the coaching staff, players and just about anyone that follows the program. It is well known that the greatest need to be addressed on next seasonís team is the addition, any addition actually, of front court size. Adding someone in the vicinity of 6-10 is exactly the kind of tonic prescribed. Of course, that is predicated on this prospect actually being 6-10 in basketball shoes, and not the wooden clogs that the Dutch are so fond of.
While this late recruiting affects how many scholarships will be available in next seasonís recruiting class, it does appear that the Jerome Johnson saga has probably taken its last breath. No announcement has been made concerning Johnson, but it doesnít appear that Virginia Tech will be his destination.
Barring any late additions this year, Virginia Tech will probably look to add as many as three post prospects next year. They would prefer to pick off one of those here in the next couple of weeks, since the 2005 class doesnít seem to be as bountiful or deep nationwide, according to recruiting experts, as recent classes. And, adding a late frontcourt prospect this year, to earlier signees Deron Washington, Wynton Witherspoon and Marquie Cooke, can help next yearís team at a position of need.
In next weekís space we will look at some of the names of upcoming senior high school prospects that have been mentioned with Virginia Tech, or been linked to Virginia Tech, by various media reports or recruiting websites.

Other Gym Rat Notebooks:
#20: ACC Recruiting Rankings - 6/18/04
#19: ACC Recruiting Rankings - 5/25/04
#18: Adding Another Piece - 5/19/04
#17: Recruiting Hits Final Stretch - 5/11/04
#16: The 5-8 Rule -- It's Finally Gone - 5/5/04
#15: Help Could Be Looming on the Horizon - 4/23/04
#14: A Look Ahead: The Backcourt - 4/16/04
#13: A Look Ahead: The Frontcourt - 4/8/04
#12: There's No Place Like Home, Toto - 4/1/04
#11: About the Over/Under? - 3/26/04
#10: Did You Say Four, or Forty? - 3/17/04
#9: Big Game, Big Year, and Big Hopes - 3/10/04
#8: Home, Sweet, Home - 3/1/04
#7: On or Off Broadway? - 2/24/04
#6: Trolling for Additions - 2/18/04
#5: Georgetown a Must Win? - 2/11/04
#4: Defense in Numbers - 1/28/04
#3: Chemistry Class and Hitting It Early - 1/21/04
#2: Subtraction and Addition - 1/13/04
#1: Hey, Brother, Can You Spare a Big Man? - 1/6/04