Finished Your Christmas Shopping Yet?
by Jim Alderson, 12/24/04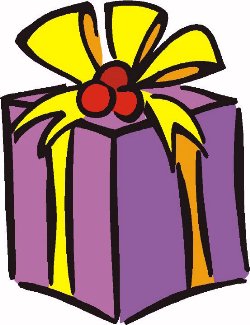 As a general rule, I do very little Christmas shopping. While giving few holiday presents tends to depress the number I receive in return, it does mean I rarely spend time fighting crowds in shopping malls and other emporiums. This year, however, I decided to splurge and go on a buying jag and present gifts to most everybody.
The first name on my shopping list was Frank Beamer. I started with a tough one. Letís face it: what do you get for a guy who has everything? The Beamer household can decorate their tree with the various Coach of the Year awards Frank has accumulated, national as well as from two different conferences now. The one thing missing is the Sears trophy. It proved difficult to find one. A BCS gift card for next yearís Rose Bowl will have to suffice, redeemable with twelve wins.
At the other end of the spectrum is Seth Greenberg. While Frank luxuriates in Merryman with most everything a guy could want, Seth, on the other hand, is outside on Spring Street with a tin cup. Due to a limited Christmas budget, I could only pluck one of the many angels on the tree in the Merryman lobby marked ĎTech Basketball.í It was the most pressing need for the impoverished Seth, an inside game.
Next on my list was the Virginia Tech Athletic Director. While I was sorely tempted to ball this name up, throw it away and move to the next one, I decided to take the high road. I considered presenting a gag gift, such as a warm personality or perhaps a ĎReserved for TSLí plaque for the new press box before deciding on a Will Stewart inflatable doll. You can imagine my surprise when I discovered that TechLocker.com does not carry Will Stewart inflatable dolls. And they claim to have a complete selection. It was back to the drawing board. After giving it a lot of thought, I decided that the Athletic Director has got to write some serious bonus checks for the football staff, a budgetary hit that will likely cause the basketball team to have to hitch hike to New Orleans for the game against Mississippi State. To Jim Weaver I gave the gift of cash.
The easiest person on my list for whom to shop was algroh. Mittens and a dog sled were an obvious choice for a gift, but I recall statements made by algroh when he was hired as to how his mental prowess would cause him to dominate Frank Beamer and Bobby Bowden. Instead of anything that would make that exciting trip to Boise more enjoyable, I decided on a checkers set.
To Florida State football coach Bobby Bowden I gave a scrapbook filled with memories of when his Seminoles dominated ACC football. It certainly did not take long after expansion for FSU to lose its iron grip on the championship.
Speaking of expansion, there were two gifts presented because of it. ACC Commissioner John Swofford made the statement in the Tech locker room after the conference-clinching win over Miami that it would have been a "mistake" not to have invited Tech into the ACC. No kidding, John. I gave him a dunce cap, although somehow I doubt he will wear it at the Sugar Bowl.
To all of those Hoo fans reacting with something other than joy at the knowledge that there are some teams in this state in a time frame 1/51 of how long they have been waiting for one so far, I offer an autographed photograph of their university president John Casteen. Remember, he made it all possible.
To the teams of the Atlantic Division of the ACC, their gift is a pointing out that they managed to go 6-13 against teams from the Coastal, Techís future division. The Coastal also managed to place four of the top five in this yearís standings. That will fit nicely under the Atlanticís collective Christmas tree, along with Fredo.
Reminded of the upcoming addition to the ACC of our former and future conference mate, I decided on gifts for our last conference. I thought about the statement once made by Mike Tranghese as to how the Big East would not receive its proper football respect until Miami was back. As far as his league is concerned these days, he is right, but somehow I just donít see it happening. I considered how the stewardship of his league resulted in the last five football champions bolting to the ACC where they picked right back up where they left off, and I came up with the perfect gift. I gave Mike Tranghese a clue.
My gift list contained another name from our old league. To Syracuse I gave a lifetime membership in the Liíl E. It is a perfect fit, as it is not every conference this side of the RUTS Belt where you can go 6-5 and tie for the league championship. That certainly would not have been possible had they ended up in the ACC. Enjoy, Orange, and savor the possibilities.
To the entire Liíl E I give a Christmas present of a giant foam finger. Unfortunately, the only ones I could find had the index finger aloft. I had wanted one that had another finger held high but could not find it. Bear in mind that it is the thought that counts.
Those were the Christmas gifts I handed out this year. Whoever said it was better to give than receive was right as I certainly felt a warm holiday glow as I was handing them out. I hope your holiday shopping went as well. I would also like to wish everyone in this extended TSL family a very merry Christmas and a happy holiday season. See you in New Orleans.