AAU Basketball: A Primer (Part 1)
by Hoop Alliance, special to TechSideline.com, 7/12/04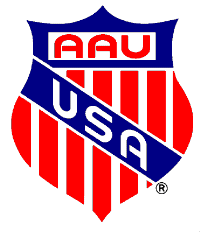 While the hot month of July representing vacation time, leisure pursuits and travel for many people, it means the start of recruiting for the 2005 season for college basketball coaches across the country, and that means AAU basketball takes its place front and center throughout that month.
Many people are partially familiar with the concept of AAU (Amateur Athletic Union) athletics, since AAU is instrumental in the lives of many young athletes growing up, in various sports and localities. Only in basketball does AAU become such a large monster, currently consuming recruiting and giving AAU coaches and programs much more influence than the NCAA would like.
That influence primarily takes the form of the major shoe companies. What had been a two-horse race, with Adidas and Nike each being the thousand-pound gorilla, has now become a tri-headed creature, with Reebok joining the sphere of influence. The three shoe companies exert great influence over the spring and summer, and thus AAU basketball, as the better traveling AAU teams are funded by rivaling shoe companies that are anxious to bring into their fold the latest young phenom, even if that phenom is only in the sixth grade.
The NCAA has taken a position that they would like to greatly limit the influence of AAU basketball, while not quite ready to start a huge turf war with the shoe companies, since advertising dollars and money directly or indirectly fills the coffers of the NCAA. College coaches are forced to see ever-changing recruiting rules, as the NCAA tries to come up with a formula that addresses their goal of having more influence in the hands of parents and high schools, and not as much in the hands of AAU coaches and programs, while still limiting the amount of contact that high school students and their families have with college coaches and recruiters. Itís a tricky high-wire act to walk and many of the recent recruiting changes have been made with limiting the AAU influence as a priority.
What the NCAA has done in recent years is to limit the amount of AAU events that are sanctioned by the NCAA. This is an effort to try and condense the number of events that the NCAA recognizes, along with limiting the time that such events are sanctioned. To sanction an event simply means that the event is one that college coaches can attend, and thus evaluate prospects at the event. College coaches are not allowed to attend non-sanctioned AAU events, and the recent legislation by the NCAA pertaining to information and principles that must be in place for an event to be sanctioned, have been designed to eliminate many events in the spring and summer that are sanctioned. The NCAA has made progress in this arena, but by doing so, has limited the amount of days and time that college coaches are allowed at these events.
Giving college coaches less time, rather than more time, to attend summer and spring events, will more than likely result in more recruiting mistakes being made, as coaches will be forced to make more decisions with less information to base those decisions on. This not only affects the institution, and the dollar figure that might be attached to awarding an athletic scholarship to any prospective student/athlete, but also affects the student himself, as they might find themselves in situations where they are not a good match or fit for the program.
The AAU situation has been growing for many years now, cultivated by the NCAA decision to largely neglect or fail to police the spring and summer activities. Now that the NCAA has decided to step in and try and exert control, many people are left to wonder if that is possible at such a late stage, and with how ingrained and powerful AAU and the major shoe companies have become. This is the issue that the NCAA faces and it will be a very difficult struggle to assume control of a process that might be too large an albatross to harness.
AAU basketball has grown in popularity because of the obvious advantages it affords high school athletes, that being competition for four months at the conclusion of the high school season, and now the perks provided by shoe companies. With countries all across the world training and coaching their high school-age players 12 months a year, it is no wonder the basketball gap has greatly narrowed between the U.S. and other countries. Add the fact that current NCAA legislation doesnít allow for division-one college basketball programs to work out their own athletes in the off-season, and you have a situation where seemingly every basketball playing country is making inroads on American basketball, historically the frontrunner and acknowledged leader in basketball.
AAU basketball has aligned itself loosely and forged a partnership with the shoe companies, always looking to entice their next client into the fold and market the next style of Kobe or LeBron shoes, or whoever the hot new force in basketball becomes. The shoe companies saw an avenue early on to ingratiate themselves with young basketball players, while AAU programs were all too happy to accept the free merchandise and discretionary funds that come from competing shoe companies.
This process starts at a very early age and will consist of the leading AAU programs aligning themselves with one or the other of the shoe companies, or three now that Reebok has entered the fray. The better and more successful AAU teams will garner major money from the shoe companies, thus becoming a very powerful force, being able to become a more enticing avenue for the better prospects to sign up with.
Last year, pre-Reebok joining the battle, it was widely known that the top traveling teams in each shoe companies stable were given $6,000 in apparel and $4,000 in discretionary funds. These top level programs can easily entice the better prospects into their fold by limiting the amount of out-of-pocket expenses that families have to incur, always a significant factor, since many of the mom and pop run AAU teams have to rely on parents chipping in money, along with some sponsorship help that they might obtain. The shoe-company backed programs donít have this problem and can give out free apparel and shoes, and while this doesnít entice every young kid, it does entice some, especially those who are economically deprived.
Furthermore, those major funds have only grown this year with Reebok entering the landscape. The new Reebok CEO, Sonny Vaccaro, was the former head of Adidas and that ante was upped by Adidas, in a pre-emptive move, to try and keep their main traveling teams to stay under the Adidas logo. The apparel allowance was raised to $12,000 and the discretionary fund allowance became $8,000, as Adidas didnít want to lose their better programs to newcomer Reebok. This turf war will change and alter the landscape of grassroots basketball, and it is yet to be determined how different that exactly will be, with this being the first summer with a three party system, rather than the tried and true two party system of past years.
The allure for the shoe companies in aligning themselves so heavily in grassroots basketball is that it gives them far greater influence and a number of loyal observers, in the form of their AAU team coaches and general managers, who will steer the better young players in their direction. For every LeBron James, who was a widely known name in AAU circles well before he emerged nationally as a junior in high school, there is the next wave of outstanding prospects that need to be locked up when they are of junior high age. The more traveling AAU teams you have under your jurisdiction across the country, the more each shoe company can cast its wide net for every possible future pro, thus meaning more dollars and advertising power for the shoe companies.
With the spring and summer season calendar booked from April 1 to July 31, playing a full event schedule means significant money and significant travel funds, which only the well-funded top level AAU programs with shoe company backing can afford. Add to that the now three shoe-sponsored camps in July, which are all sanctioned by the NCAA, and you have a fierce battle to entice the best high school prospects to your shoe camp in July, which is what seemingly every coach and high school player is consumed by and judges their worth by.
NCAA basketball coaches can only stand by and wait for word from the NCAA hierarchy on what changes will affect their summer recruiting, while having no choice but to become bedmates with the AAU programs, since they control so much of the flow of information that comes out of the summer. With the exception of just a very small handful of programs like Duke, who can stay above the whole scenario, the vast majority of college basketball programs must forge some type of association with AAU basketball and programs, even though the NCAA seems intent on trying to extinguish the AAU scene from its eyesight.
In the next installment of this series, we will look at that unlikely association that college programs must take with AAU programs and what advantages and disadvantages might ensue, depending on many factors.