Conference Wars, Part 4: 2000-2004
by Will Stewart, TechSideline.com, 6/30/04

As VT's official entry into the ACC draws nearer, we take a look back at the history of eastern intercollegiate athletic conferences, concentrating on the last 25 years. This is the fourth part of the series so far:
Conference Wars, Part 1: 1978-1990, June 8, 2004
Conference Wars, Part 2: 1990-1994, June 14, 2004
Conference Wars, Part 3: 1994-2000, June 23, 2004
---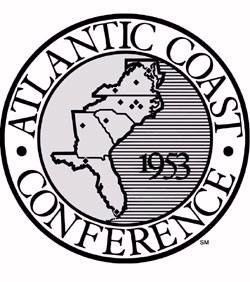 After the failed ACC expansion of 1999, it appeared to fans of Virginia Tech and the Big East as if the conference had fought off the threat of ACC expansion. Astute observers of the Big East knew that the conference was still the weakest structurally of the major BCS conferences, but it also appeared that the ACC was prone to infighting and disagreement on the topic of expansion and would never mount a serious expansion effort.
In the wake of the 1999 expansion, the Big East took measures to shore itself up, by adding basketball power Connecticut as a football member, taking Virginia Tech in for all sports, and ousting football-only member Temple. Issues still lingered, such as the Notre Dame question (all sports but football) and the issue of a large 14-member conference split between those that played football (eight schools) and those that didn't (six schools), but the conference seemed aware of its weaknesses and was moving to protect its flanks.
But for the Big East and the ACC, 1999 was only the calm before the storm. In truth, the ACC was just regrouping for another run at the Big East, one that would be much more successful in accomplishing its goals.
Revisiting the failed 1999 ACC expansion
Writing an article about a topic will often bring forth more information about it. Such is the case with Conference Wars Part 3, which touched upon the subject of the ACC's failed 1999 expansion effort to take in Miami. After publication of that article, which speculated which schools were involved and why it failed, one source with good contacts came forth and gave their relatively well-researched version of what may have happened in 1999.
To this point, "Conference Wars" has dealt mostly in facts combed from newspaper articles, college publications (mainly the Hokie Huddler) and a dab of well-reasoned speculation. 1999 ACC expansion, however, presents a challenge in that there are no readily available sources for what really happened.
So we will dip into speculation and "sources say" here in "Conference Wars." This particular source we talked to is as good as they get, short of talking to the actual principles involved, and our source feels they have pieced together what occurred in 1999. We present it here and indent it to identify it as information from one source that may or may not be accurate. As we examine this information and fit it into what happened in the 2003 ACC expansion, you'll see that this explanation of what happened in 1999 is as plausible as any.
Note that the following has been reworded for clarity from what the source presented to us:
The original 1999 expansion discussions, which took place among the ACC athletic directors, were for Miami-only expansion to 10 teams. Terry Holland, the Virginia athletic director, knew that Virginia president John Casteen would vote no on any expansion that did not include Virginia Tech, and Holland informed his fellow ADs of that fact up front.

Duke and Carolina were opposed to expansion in any form, and since 7 of 9 votes were needed, the Miami-only expansion faced the same problem in 1999 as it did in 2003 -- not enough votes.

Many proposals were bandied about, mainly two proposals of a Miami-only expansion and one including Miami, Virginia Tech, and Syracuse. The ADs were in favor of either scenario. The Miami-only expansion failed to get the 7 votes from the presidents, due to opposition from UNC, Duke, and UVa, and when Virginia Tech was added into the mix to get Virginia's vote, the three-team expansion failed because Wake Forest president Thomas Hearn (primarily) was against adding Virginia Tech, for reasons unknown.

At the same time the ACC was going back and forth, Syracuse chancellor Buzz Shaw was trying to convince Miami president Tad Foote to stay in the Big East. Foote insisted that if the Canes were to stay in the Big East, then the conference needed to work on its problems. Virginia Tech had to be extended a full membership proposal in the BE, and meaningful discussions of the BE football schools breaking away from the rest of the Big East had to be opened.

The 1999 ACC expansion effort finally died with Tad Foote of Miami telling the ACC presidents that the Canes would not come to the ACC without Virginia Tech. The ACC ADs had approved of a three-team scenario involving Miami, VT, and SU, but the ACC presidents couldn't get the 7 votes to approve that configuration, and that was the end of that.

VT joined the Big East for all sports, and VT president Charles Steger, who took over for Paul Torgersen in January of 2000, went to work on Wake Forest's Hearn. Over the next few years, Virginia Tech and Wake Forest started major joint academic ventures, most notably a school of Biomedical and Engineering Sciences, and Steger would use that leverage to soften Wake's resistance later on.
That's an interesting take on what happened in 1999, and in light of the events of 2003 (which we'll review later), it seems very plausible. I'm a little suspicious of the part about Tad Foote telling the ACC that Miami wouldn't come without VT. As a VT follower, I would have to say that's smart, because there's a lot of (TV) value in the VT/Miami football rivalry. But like most university presidents, Foote no doubt thought about more than just TV ratings, so I wonder what his motivation would be for wanting to take VT with him, and I wonder if that part's accurate.
It's worth noting that a University of Maryland document from September of 1999 stated that Maryland AD Debbie Yow delivered a report in which she said, "Maryland was in favor of expansion, but four or five schools were against it." That jibes with the notion that Duke, UNC, Wake, and perhaps others were against a three-team expansion that included VT.
The next step is to compare that 1999 theory with what we know about the 2003 expansion, but that would be getting ahead of ourselves. Let's return to the state of the conference wars in 2000, the year VT entered the Big East.
2000: TV woes and the inability to expand keep the Big East prone to raiding
In the mid-90s, CBS had burst back onto the college football broadcasting scene by signing the SEC and the Big East to football TV contracts. The 1994 contracts were very similar, paying the 12-member SEC $17 million a year and the eight-member Big East $15 million a year, with roughly equal exposure on the network.
By the late 90s, things had changed drastically. CBS had learned two important things: (1) viewers loved SEC football; and (2) viewers didn't like Big East football. While the SEC continued its meteoric rise to prominence, staging weekly thrillers before packed houses, holding a championship game, and contending for the national championship, the Big East sagged.
Miami got slapped with probation just as the CBS contract started, newcomer Virginia Tech didn't draw much interest from viewers, and traditional power WVU backslid under long-time coach Don Nehlen. Syracuse won a few conference championships but routinely lost important out of conference games. Boston College underwent coaching changes and a gambling scandal that set their program back, and Temple, Rutgers, and Pittsburgh floundered and were worthless as TV properties.
In 1998, CBS was so impressed with the SEC that they renewed their contract with the conference early, signing them to a new ten-year contract that increased their money and exposure. Meanwhile, the network held hard to the minimum exposure terms of its Big East contract, showing BE teams only as often as the contract required, and then showing mostly out of conference games against big-name opponents like Penn State and Notre Dame, in an attempt to boost poor ratings.
In early 2000, the Big East's failure to produce in the ratings came home to roost. CBS was so disinterested in renewing their deal with the Big East that they surrendered them to ABC/ESPN. CBS Sports President Sean McManus was quoted in a USA Today article as saying, "With our commitment to the SEC for national games, we can't accommodate enough Big East games to justify a deal that makes sense." That statement alone illustrates the shift that occurred in CBS' thinking towards the SEC and the Big East from the mid-90's to the new millenium.
ABC/ESPN signed a contract with the Big East that was to start in 2002, upon expiration of the CBS contract, and was to pay the conference $200,000 less per year, for less exposure. At a time when other conferences were increasing their money and exposure, the Big East was falling behind.
On the field and on the court, the Big East was very successful, playing for a football national championship in 1999 (VT) and 2002 (Miami) and winning it in 2001 (Miami), as well as winning national championships in men's basketball (Connecticut in 1999 and Syracuse in 2003) and women's basketball (Connecticut in 2000, 2002, and 2003) and Notre Dame (2001).
But off the field, despite the moves the conference had taken to strengthen itself, the stagnation of their TV contract dollars kept them weak with regards to raiding by the ACC. More importantly, there was no way for the 14-team conference to expand to move towards a 12-team configuration and the lucrative football championship game and prestige that came with it.
The alternative was for the football schools to break away and set themselves up for expansion, a discussion that Syracuse's Shaw may or may not have agreed to with Miami's Foote in 1999. The Big East football schools, led by Shaw, seemed completely unwilling to do that. The conference was repeating the short-sighted mistake made in 1994, when Syracuse and others chose not to break away from the basketball schools.
The Big East's inherent weaknesses didn't seem like a big deal, given the ACC's resistance to expansion and inability to mobilize themselves on that front, but while the Big East was making moves to prevent raiding, things were happening on the ACC's end to push them towards expansion.
2003: The ACC finally makes its move
As the Big East struggled with the value of its football TV contract, the ACC was headed towards similar problems. After winning the national championship in 1999, the conference's flagship football program, Florida State, was backsliding, falling to records of 11-2, 8-4, and 9-5 in 2000 through 2002. In 2001, the Seminoles finished outside the AP top 5 for the first time since 1986 -- an incredible run -- and in 2002, it happened again.
Since entering the league in 1991, the Seminoles had dominated it, and domination is boring and death on TV ratings. It was acceptable when FSU was playing for national championships, but when the Seminoles started losing three or more games per year and falling out of championship contention, ratings started to suffer.
The ACC had a healthy basketball conference, but with regards to football, they had a fundamental TV problem: they had no stirring rivalries to compare with USC-UCLA, Oklahoma-Nebraska, Ohio State-Michigan, Florida-Tennessee, or even Miami-Virginia Tech. No one team had risen to challenge FSU yearly, though NC State, under the direction of former FSU assistant Chuck Amato, was giving the Seminoles fits.
The message being sent to the ACC by TV network officials as the 2005 expiration date of their football TV contract approached was simple: the value of your contract is about to go down.
The ACC, like the Big East, had no chance of landing two BCS bids in any given year. The ACC learned that in 1997, when a very good #5-ranked UNC team was sent to the Gator Bowl, and the Big East learned it in 2000, when a #5-ranked Michael Vick-led Virginia Tech team was bypassed by the big bowls and got a Gator invitation instead.
Given those factors, the ACC didn't give up on expansion after the 1999 failure. They merely took a different approach and kept working at it. The conference formed a strategic planning group in the fall of 2001, hired a consultant (The Bonham Group of Denver), and started meeting in early 2002.
When the Bonham group gave their report to the ACC, the conclusion was straightforward: expand or fall behind, not just in dollars but in importance. Unless the conference grew, the Bonham Group said, the ACC faced becoming irrelevant compared to conferences such as the Big 12 and the SEC. The ACC distributed $9.7 million per university in the 2001-02 academic year, the highest of any conference, but unless they expanded, they could forget about holding that position.
The ACC faced the loss not just of money, but prestige. The Bonham Group reported that if the ACC didn't expand, they faced having no voice in the future of NCAA athletics on issues such as conference realignment, a football playoff, the issue of payments to student athletes, restructuring the NCAA, and other important issues.
Staring at reduced TV contracts and the notion that they would be a second-class player in the field of college athletics, the ACC became more motivated about expansion. They revisited the issue, continued to work with Miami, and got serious about expansion in late 2002.
Regardless of whether Tad Foote was a proponent of Virginia Tech in expansion scenarios, his successor, Donna Shalala, who took over as president of Miami in June of 2001, was not. Shalala told the ACC that Miami would be willing to discuss joining the ACC, and one major condition they had was that Syracuse and Boston College come with them.
2003: The ACC rocks the college sports world by expanding
On April 16, 2003, Big East commissioner Mike Tranghese got 2003 ACC expansion off to a rollicking start when he blasted the ACC in quotes made to influential New York Daily News writer Dick Weiss. Tranghese accused the ACC of continued efforts to raid his conference of Miami, as well as Syracuse, Virginia Tech, and Boston College.
"I have no use for the ACC right now," Tranghese said to Weiss. "They're a bunch of hypocrites. They operate in the dark. They'll never acknowledge this, but I'm aware the ACC for the last couple of years, without ever picking up the phone or calling me, has basically gone out and tried to convince our teams to enter their league."
Tranghese's statements were very calculated. This time around he wanted everyone to know what was going on and for the ACC's attempts at expansion to take place in the light of day, in the glare of media scrutiny.
He got what he wanted. For the next two and a half months, the ACC machine lumbered inevitably towards expansion, and all the while, hundreds, perhaps thousands, of newspaper and Internet articles were written on the topic. Here's how the long drama unfolded in the spring and early summer of 2003.
April 16, 2003: Tranghese speaks to Weiss and says that the ACC is trying to raid the Big East. ACC commissioner John Swofford responds that he's satisfied with the way the league conducts its business, and Miami AD Paul Dee coyly says they're happy with the Big East but would be willing to listen to the ACC.
April 23, 2003: Boston College Athletic Director Gene DeFillippo says the Eagles would have to consider following the Hurricanes if they made the jump.
April 25, 2003: Paul Dee meets with the Miami board of trustees to discuss the pros and cons of the ACC versus the Big East.
May 4, 2003: Sources start reporting that ACC expansion with Miami could occur within a week, but Dee refutes that.
May 13, 2003: Virginia Governor Mark Warner gets involved, stating that Virginia "is supportive of" Virginia Tech being included in ACC expansion plans.
May 13, 2003: 7 of 9 ACC presidents vote to expand the league with Miami, Syracuse, and either Boston College or Virginia Tech.
May 16, 2003: ACC presidents vote 8-1 to enter formal discussions with Miami, SU, and BC, leaving VT out. Virginia casts the sole dissenting vote. The next step: site visits, as required by the ACC's charter, before official invitations can be issued.
May 19, 2003: At the yearly Big East meetings in Pontre Vedra, Florida, Tranghese rips into the ACC and Miami, saying that ACC expansion would "be the most disastrous blow to intercollegiate athletics in my lifetime." But Tranghese and the Big East ADs unveil no plan of action to stop ACC expansion. Syracuse AD Jake Crouthamel says that his school will wait to see what Miami decides before they make up their minds about leaving or staying.
May 27, 2003: Tranghese sends a letter to Dee promising that if Miami's share of Big East revenue is less than $9 million in any given year, the league will make up the difference.
May 30, 2003: The ACC pays their first site visit, to Miami. Swofford says a final decision on expansion could be made within two weeks.
June 2, 2003: The ACC concludes a two-day visit to Boston College.
June 4, 2003: The ACC delegation visits Syracuse, concluding the necessary site visits. Big East football officials meet with Shalala in Washington, D.C., and Shalala says that Miami has not decided what it will do.
June 6, 2003: VT and four other Big East members (Pitt, WVU, Rutgers, and UConn) file suit against the ACC, Boston College and Miami, seeking an injunction to stop expansion. The lawsuit says that BC, Miami and the ACC conspired to expand in a scheme to destroy the Big East.
June 10, 2003: ACC athletic directors hold a teleconference and come out of it nearly united in favor of expansion. Virginia is the only school to vote against it. The presidents hold a conference call that evening -- their first with the intention of voting to extend invitations -- and come to no conclusion.
June 11, 2003: A second conference call of the presidents yields no vote. UNC and Duke express doubts, and along with Virginia, that's enough to stall expansion.
June 18, 2003: The presidents hold a third conference call, at 7 a.m. No vote to extend invitations is taken, and in a surprise move, Virginia Tech is reintroduced as an expansion candidate, meaning (the media assume) the ACC would go to 13 teams. Georgia Tech president Wayne Clough meets with Virginia Tech president Charles Steger in Blacksburg that night to tell him the news.
June 21, 2003: The fourth conference call occurs, with no voting action taken. Representatives from Virginia, Maryland and NC State form a three-person committee and are tasked with putting together a report on the financial state of Virginia Tech athletics.
June 22, 2003: Reports emerge that BC or Syracuse may be dropped in favor of Virginia Tech. The ACC trio mentioned above talks to VT executive vice president and C.O.O. Minnis Ridenour for 90 minutes to gather the information they need.
June 24, 2003: UVa's Leonard Sandridge presents the committee's finding to the ACC presidents in a fifth teleconference. In light of the favorable report on Virginia Tech's financial status and academic support system, resistance to Virginia Tech disappears. A shocking result occurs: The ACC presidents vote to include Virginia Tech and Miami in an 11-team expansion, without BC or Syracuse. Virginia Tech and Miami get the necessary votes, but when BC comes up for a vote, NC State chancellor Marye Anne Fox votes no to the Eagles, leaving them out. Syracuse is reportedly never voted upon.
June 25, 2003: The ACC makes a whirlwind site visit to Virginia Tech and extends a formal invitation to the Hokies. Virginia Tech indicates that they'll accept.
June 26, 2003: Shalala expresses disappointment at BC and Syracuse's rejection and says that Miami will mull over offers from the Big East before deciding.
June 27, 2003: Virginia Tech officially accepts the invitation in a letter from Charles Steger that is posted on Virginia Tech's web site and sent to members of the media.
June 30, 2003: After a couple days of grandstanding, Shalala holds a press conference to announce Miami's decision to join the ACC.
July 1, 2003: The ACC holds a press conference to officially announce the addition of Miami and Virginia Tech, effective July 1, 2004.
October 12, 2003: Boston College receives an invitation to be the ACC's 12th team, and they accept. Their membership will begin on July 1, 2005.
That's an extraordinary sequence of events. Listing it in factual, chronological order like that takes some of the intrigue and wonder out of it, but to cover it more in-depth than that would require, well, another part to this series.
For Virginia Tech, the key to the entire process was not just Virginia's support and refusal to vote for expansion without Tech, but UNC and Duke's unbending opposition to expansion of any kind. If either the Blue Devils or Tar Heels had folded and voted yes to expansion, Virginia's "no" vote wouldn't have mattered, and the Cavaliers could have stood on principle, shrugged their shoulders, and said that they did all they could. Why Duke and UNC both voted yes on May 16, 2003 to make site visits to Miami, Syracuse, and BC, only to get cold feet later in the process, is a mystery.
Conventional wisdom says that Virginia Governor Mark Warner pressured John Casteen into supporting Virginia Tech, but I've talked to more than one source that says Warner didn't have to, that Casteen was pro-Tech all the way. The information about the 1999 expansion presented at the beginning of this article supports the notion that Casteen has been in VT's corner for a long time. Casteen was the secretary of education for the state of Virginia from 1982 to 1985, so he gets it. He sees the big picture.
If you ask Charles Steger about Warner -- and I've talked to people who have -- Steger will tell you two things: (1) any pressure that Warner applied was not to Casteen directly, but to Virginia's Board of Visitors, many of whom were pressuring Casteen to drop his support of VT. Warner, who as Governor appoints the members of the BOV, told the Virginia BOV to back off of Casteen; (2) Warner is a "man of action." I am told that Steger says item #2 with a smile.
The one thing about the whole ACC expansion process that makes me shiver like I'm walking past a graveyard is how ignorant the ACC presidents appeared to be of Virginia Tech, dismissing the Hokies early in the process without knowing much about VT's athletic finances, academic support, and fan support. With the exception of John Casteen, the ACC presidents were quick to dismiss the Hokies in favor of BC and Syracuse early in the process, without doing their homework. Why? Because Shalala gave those terms to the ACC athletic directors and John Swofford, and they passed them on to the presidents. It's a good thing for Virginia Tech that Casteen forced the ACC presidents into taking a closer look at VT.
Lastly, on the presidential level, academics played an important role. If Wake Forest was indeed opposed to VT in 1999, it was academic partnerships with Virginia Tech that helped sway WFU president Thomas Hearn to vote yes in 2003. Virginia Tech and Wake Forest started a joint school of Biomedical Engineering and Sciences in 2001, combining the strengths of VT's engineering and veterinary schools with Wake's medical school.
Of course, that joint venture wasn't launched so VT could get into the ACC, but it no doubt softened any anti-VT sentiment Hearn may have had at one time. In an interview on WINA radio in Charlottesville in May of 2003 -- at which time VT's status with regards to ACC expansion was not favorable -- former Virginia AD Terry Holland's said that "the only pro-Tech sentiment he had heard in recent years was from Wake Forest."
Coming Home
On July 1, 2004 -- tomorrow -- Virginia Tech's 25-year odyssey through the world of eastern intercollegiate athletic conferences will come to an end with membership in the ACC.
VT's nomadic existence has, of course, dragged on longer than that. It really started 51 years ago, when the ACC was formed and the Hokies weren't a part of it. In the late 50's and early 60's, Virginia Tech's mission as a military school changed, and under the direction of president T. Marshall Hahn, the university shifted its focus to that of a civilian university with an eye towards growing and expanding and serving the people of the state.
With those changes came changes in athletics as well, and a VT administration that had resisted entering big-time college athletics embraced it and started to grow and become a poor fit for the Southern Conference. VT left that conference in 1963 and wouldn't be a part of a conference again until joining the Metro in 1978.
Looking back over the events of the last 25 years gives credence to the theory held by many that in life, the good and the bad balance out. For most of the last 25 years, Virginia Tech was a bit player in the shifts of eastern athletic conferences, getting tossed around in a series of events beyond their control. Despite fierce pride among their fan base and aspirations to reach the top rung of college athletics, the Hokies were never given much respect and never given much of a chance to succeed.
Until 2003, the only bit of good news Virginia Tech ever received in the conference wars was their inclusion in the formation of the Big East Football Conference. And as many of us suspected they would do, the Hokies took that one chance and ran with it, using membership in a BCS conference to build not just their football team but their entire athletic department into something worthy of an invitation to one of the best conferences.
Virginia Tech has been very fortunate. In the last 15 years, no other university has elevated themselves athletically like Virginia Tech has. The landscape of eastern intercollegiate athletics is full of schools that in 1989 were in a similar situation as Virginia Tech, but which either never got the chance to take that next step up, or didn't take advantage of it when they did. Schools like Southern Mississippi, East Carolina, Rutgers, Temple, Memphis, and Tulane are still where they were -- or worse off -- 15 years ago. Only Virginia Tech has risen from mediocrity to take a position in arguably the best conference in the nation.
ACC membership requires that Hokie fans put one thing aside that has become as comfortable to them over the last few decades as an old pair of jeans or a favorite pillow. Namely, that persistent sense of worry, paranoia and even fear when it comes to the subject of athletic conferences. There's no need to worry anymore, no need to be concerned, and no need to hold onto the notion that Virginia Tech can't compete at the highest levels because of their conference situation. That problem has been solved.
ACC membership doesn't just mean a long-sought sense of belonging for Virginia Tech. It means freedom. Freedom from everything that has ever held the Hokies back and kept them from succeeding on the fields and courts of competition.
As the sun rises on a new day in Tech athletics, the future seems limitless. Tomorrow, after decades of wandering, the Virginia Tech Hokies come home.

---

References

References for this part of "Conference Wars" consisted of undocumented sources, plus the following documented material.

Roanoke Times and Richmond Times-Dispatch articles from April of 2003 to July of 2003. Also, Richmond Times-Dispatch articles and graphics from June 29, 2004.

Big East boss to ACC: Back off 'Cuse, Miami -- New York Daily News, 4/17/03
The article that started off coverage of 2003 ACC expansion.

UVa's Holland says Tech won't be part of ACC expansion -- The Roanoke Times, 5/14/03
Out takes from Holland's WINA radio interview. Expansion not just all about money -- The Charlotte Observer, 5/22/03
Gives the gist of The Bonham Group's report to the ACC UNC faculty oppose wider ACC -- Carolina News Wire, 5/24/03
Gives information about the ACC forming a strategic planning group in 2001 and hiring a consultant (The Bonham Group). University of Maryland Athletic Council Meeting Agenda -- 9/16/1999
This document is the source for the statement that MD supported expansion in 1999, but four or five other schools opposed it. Sports TV get pricier and pricier. Here's why -- Media Life, 4/12/01
Information on sports TV contracts and their value. Analyzing the New TV Deal -- HokieCentral.com, 3/23/00
Information about the Big East 2000 TV deal. Includes quote from CBS' Sean McManus.