Game Analysis: Boston College

by Will Stewart, TechSideline.com, 10/11/02
Click here for TSL's Game Recap
One of the keys to going undefeated -- and let's face it, that's what the Hokies are shooting for now -- is to win even when you don't play well or things don't go your way. In 1999, the Hokies pulled off a win against WVU when some freak plays went against them, and they repeated the feat in 2000 in a tough road game at Syracuse, when the Orangemen sacked Michael Vick an unbelievable eight times.
It happened again here. Committing an unbelievable 15 penalties and getting hammered in special teams play, the Hokies nonetheless got the road win, putting away a BC team that erased a 14-0 deficit and tied it at 14 midway through the third quarter.
Tech did it with their bread and butter, scoring their last two touchdowns with a 9-play drive and a 14-play play drive that included just two passing attempts between the two of them. Those two drives broke the 14-14 tie and staked the Hokies to a 28-17 lead, effectively putting the game away. On the night, the Hokies ran the ball 61 times for 334 yards (5.5 yards per carry), with Lee Suggs (26 carries, 154 yards, 2 TD's) and Kevin Jones (18 carries, 144 yards, 1 TD) re-establishing themselves after two tough games.
But the Hokies only passed the ball seven times in this game, just three times in the last three quarters, and the questions are again being asked by the Hokie faithful about when the Hokies are going to pass more. As the games go by and the wins accumulate and the date with Miami draws nearer, Tech fans are tensing up over the perceived lack of a consistent Hokie passing attack.
We'll examine that, and we'll also take a look at the plethora of BC mistakes (turnovers and penalties) that contributed to their loss in this game. Let's start with that.
BC Miscues
By now, you're familiar with BC's three turnovers in the red zone. The Eagles' Derrick Knight fumbled inside the Hokie five-yard line, and it was recovered in the Tech end zone by Garnell Wilds. Boston College also threw two interceptions at the goal line, one by Willie Pile when BC had penetrated to the Tech 14-yard line, and another by Vincent Fuller on a fourth and six from the Hokie 32.
It's hard to say what would have happened on that last one, but the first two were definitely big-time blown opportunities. Boston College turned a potential 14 or 21 points into zero.
The fumble by Knight and the Pile interception were just as much great plays by the Hokies as they were "mistakes" by BC. Mike Daniels stripped Knight of the football, and the interception by Pile was an outstanding play by a senior leader. Pile lurked in the end zone, read BC QB Brian St. Pierre's eyes, and cut in front of the ball just as St. Pierre was throwing it to the tight end. Pile turned a potential TD into a Hokie possession at the VT 43 yard line by running it out to nearly midfield.
Fuller's INT was also a nice play, although in retrospect, he should have swatted the ball to the turf. After Fuller's pick, VT took over at their one-foot line, couldn't move the ball, and wound up giving such great field position to BC that the Eagles got a field goal out of it.
Boston College also made big mistakes by committing penalties. The Eagles easily penetrated to the Hokie five yard line on their very first possession, on the strength of 34- and 14-yard runs by Knight in which the VT linebackers either overran the play or got blocked.
After the 14-yarder by Knight that took it to the Hokie five, BC was whistled for a personal foul penalty, sending the ball back out to the 20, and then they committed a false start, pushing it back to the 25. On the very next play, the Eagles failed to block Tech's Nathaniel Adibi, and Adibi got his sixth sack of the year untouched, knocking BC back to the 30. After an 11-yard gain, the Eagles missed a 36-yard field goal.
Those mistakes all cost the Eagles potentially 28 points. Instead, they got nothing.
On the other side of the ledger, BC extended a Tech scoring drive with a dead-ball personal foul. Late in the first quarter, Hokies leading 7-0, a VT drive stalled when Randall was flushed from the pocket for a short gain on third and 16. BC defensive tackle Tim Bulman was whistled for a dead-ball personal foul, when he retaliated for a somewhat-late hit by Kevin Jones by getting up and knocking Jones down long after the whistle had blown.
The penalty gave Tech a first down on the BC 40 yard line, and the Hokies turned the second chance into seven points and a 14-0 lead.
Add it all up, and the Eagles blew a chance at 28 points and gave the Hokies 7 more. In a tight game, that's a huge number of points to throw away and give away. It's no wonder BC lost.
Special Teams Play
The Hokies got embarrassed on special teams, primarily in the area of kick returns by BC. Boston College had a whopping 105 yards on 4 punt returns and 174 yards on 5 kickoff returns, for 279 kick return yards. They returned kickoffs to the BC 40, the VT 17, and the BC 47, and they had an 83-yard punt return for a touchdown.
Tech, by contrast, only had just 76 yards on kick returns (1 punt return, 7 yards; 5 kickoff returns, 69 yards). Tech's 4 kickoff returns went to the VT 18, VT 22, VT 27, VT 25. The last "return" was DeAngelo Hall fielding the onsides kick.
Not only that, but Cols Colas missed a golden opportunity for a punt block when he came clean up the middle on a first-quarter BC punt but didn't fully extend himself, thus missing the block.
BC also made one of two field goals, and Nic Schmitt barely missed VT's only field goal try, a 41-yarder that would have made it 17-0.
All in all, it had the makings of a disaster, a la Syracuse 2001, when the Orangemen returned a punt for a TD and blocked a Tech punt and turned it into a field goal. Boston College was outgained 420-315, but kick return yardage is a "hidden" stat that adds up to a major field-position advantage. BC's average starting position was their own 40 yard line, and VT's was just their own 28.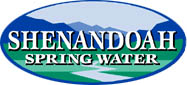 Two Months Free from Shenandoah Spring Water for TechSideline.com Readers!
Shenandoah Water has been a proud sponsor of TechSideline.com for the past three months. Long-term support from sponsors such as Shenandoah Water are pivotal to the future growth and success our unique community.
If you are a consumer of quality-bottled water, at the home or office, please show your active support of the site by giving Shenandoah Water a shot at your business!
Shenandoah Water is currently running a special offer for the fans of TechSideline.com, offering two months free service! Please contact them today to learn more about this unique offer.
(And by the way, if you live in any drought-stricken areas, drinking bottled water is great way to help spare your local water supply.)
That Frustrating Reliance on the Run
The Hokies passed the ball just seven times in this game, a mere four times in the last 55:43. In their first drive, Tech ran the ball four times and passed it three, and in reality, one of the "rushes" was a sack of QB Bryan Randall.
But after that first drive, the Hokies ran a whopping 57 times and passed just four. That's a 93.4% run distribution. If you reassign called passing plays that turned into sacks or scrambles, the ratio in the last 55:43 shifts to 52-9. That's still 85% "called" running plays after the first drive.
I've seen VT games in the past where running the ball down the opponent's throat, as the Hokies did on their two long drives in the second half, made the fans puff up with pride. Tech's 28-10 win over Virginia back in 1985 is a classic example. Down 10-0 at the half, Tech came out and rammed it straight up the gut on UVa, scoring four straight times on drives that were mostly running plays, and mostly up the middle. In that game, the Hokies ran 35 times in 44 plays in the second half, including 22 in a row at one point. It was a demonstration of power football that thrilled Hokie fans.
Not so here. On two second-half touchdown drives that totaled 23 plays and 148 yards, the Hokies called 20 runs and 3 passes. The rushes, including one scramble off a called passing play, netted 140 yards, and one pass got 8 yards. It was an awesome display of clutch power football that, quite simply put, won the game.
It was VT's reliance on the run that helped win the turnover battle 4-0 and come out of a sloppy game with a victory. Ultimately, you can't argue with results. But many Hokie fans squirmed and criticized. Despite the 334 yards rushing, and despite the win, the extreme reliance on the run frustrates many Hokie fans. Why is that? I mulled this question over, and I came up with three answers:
1.) The desire for a balanced offense.
Every fan wants his team to rush for 250 yards and pass for 250 yards every game. They want an equal distribution of running and passing on first down, second down, and third down. If that is done, it looks as if the opposition can't stop you, because they have no idea what's coming. This is understandable. Every fan wants his team not just to be 6-0, but a perfect 6-0. It's only natural.
And come November 2nd (Pittsburgh), November 9th (at Syracuse), and December 7th (at Miami), conventional wisdom says that a balanced offense will be needed. Throwing the ball over and over on third and 8, because two runs up the middle didn't net much yardage, is not a good situation to get into. Some first- and second-down passing will probably be needed in those games, as it was against Western Michigan.
The old saying goes, "We learn by doing," and passing 7 times a game isn't "doing." When it comes time to throw frequently, will the Hokies be able to? The answer appeared to be yes against WMU, but the clock is ticking, and more tough games are approaching, and the Hokies still aren't doing much passing in game conditions.
2.) The "We're going to pass more next game" buildup.
Here's a sampling of pre-game quotes from head coach Frank Beamer and offensive coordinator Bryan Stingspring:
From the Associated Press:
"The best thing we can do to help our running game is throw it more, and be unpredictable, keep people off balance,'' Virginia Tech coach Frank Beamer said. "We are getting closer."
From The Newport News Daily Press:
"I feel the best about our offense than I've felt all season," Tech coach Frank Beamer said. "I think we are getting closer to a balanced offense where we can run it as well as we can throw it. ... Hopefully we are going to be more flexible in what we do and more unpredictable. That's the way we want it."

"What we've done in these first five games is lock into our strengths," Stinespring said. "Now, I think it's time for us to become a true offense, what we've done in the spring, what we've done in the preseason, what we've shown at times and do more of it. The ultimate goal is to be as close to a balanced offense as we can be."
And then they go out and run it 61 times and throw it seven.
Hokie fans who are doing the complaining aren't necessarily mad that Tech's not passing the ball per se; they're mad that since last season, they've been told that Tech is going to throw the ball more. They've been told that in the spring, in the preseason, and almost every single week since the season started. So far … nothing. So far, 306 rushes and 87 passes. That's 77.8% rush-to-pass.
Last year, after six games, the Hokies had run it almost the same number of times -- 305 -- but had passed 165 times, for a 64.8% run-pass ratio.
3.) The ramifications in recruiting.
It is nearly impossible to recruit good wide receivers to a school that only throws the ball 14 times a game. Receivers are, by their very nature, a self-confident, showboating, give-me-the-ball group of players. I would say they're second only to cornerbacks in their mouthiness and arrogance, and as a matter of fact, they may be more mouthy and arrogant (think Michael Irvin, Keyshawn Johnson, and Randy Moss).
The truth about the Hokies is that when the going gets tough, they turn to the tailbacks. When the score is tied 14-14 in the third quarter, there isn't a receiver alive who wants to spend the next 20+ minutes blocking. No, they want to catch the TD pass that breaks the game open.
The goal in recruiting is to get the best players possible at every position, and it's getting very, very hard for VT to recruit receivers to play at Virginia Tech. Scratch that -- it got hard a long time ago. I wouldn't want to be a VT assistant coach trying to convince a receiver to go to Virginia Tech.
In summary, the difference between 1985 and today is that beating Virginia is not the pinnacle of Hokie football anymore. Playing for the national championship is. And when you start competing against the top 5 teams, you need to bring the A game in all phases to have a good shot. You do these days, anyway, with the Miami Hurricanes running what amounts talent-wise to an NFL minor-league team down in South Florida.
A Big Win
It will be interesting to see how the rest of the season goes and how this game is perceived when all is said and done. By winning yet again over BC, the Hokies have accomplished a very difficult task: they have beaten a solid team seven straight times. That's almost a decade. I personally have gotten engaged, gotten married, bought a house, paid off two cars, put on 15 pounds, and had three children since the last time BC beat Tech.
(Okay, my wife had the three children, not me, but you get the point.)
Don't minimize this accomplishment. The Hokies pulled it off despite 15 penalties and coughing up nearly three full fields worth of return yards. If you don't feel good about this game but want to, just imagine how you would feel if BC had scored those 28 points and had not kept that one Hokie scoring drive alive.
Let's see, all else being the same, that would make the final score …. (calculator clicking) … 51-21, Boston College.
Imagine outgaining your opponent 420-315 and losing by 30 points. Ugh.
Instead, the Hokies reached deep, went to their studs, and continued BC's streak of futility. Tech gets through a 37-day, 3-game road stretch unscathed. The Hokies live to fight another day, live to pursue that dream of rolling into Miami 12-0 on December 7th.
So, fear not, worry not, and complain not! I just know the Hokies are going to unleash that passing attack next game. Stiney and Beamer promised me they would. Till then, enjoy the victory and that upcoming #3 ranking, as Oklahoma and Texas do the Hokies the favor of knocking one or the other off this weekend.
Next Up: Rutgers
Tech's next game is Saturday, October 19th, against Rutgers in Lane Stadium. Game time is 1 p.m., and there is no television.
We'll return next week with a Rutgers preview.